Dollinger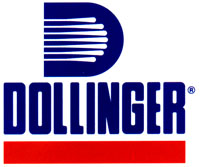 Dollinger systems protect critical air intake, fuel and lubrication systems around the world through precision-engineered air intakes, fuel / oil filtration packages and oil exhaust eliminators. When shaft speeds approach 70,000 rpm and environments range from arctic snow to desert sands, Dollinger quality and performance helps everyone breathe easier.
Dollinger products include:
Air intake and vacuum exhaust filter elements and vessels
Filter silencers and separators
Fully automatic self-cleaning air filtration systems, spin block mechanical separators, ventilating air intake panel filters and Ultra-High efficiency filters for liquid and solids removal from air and gas.
ASME Code filter vessels for air, gas and liquid service
Air/Oil separators, oil mist eliminators and exhaust gas defoggers.
Replacements for Atlas Copco, Gardner-Denver, lngersol­ Rand, Joy, Sullair, Quincy, Nafco, IFM and others.